Visit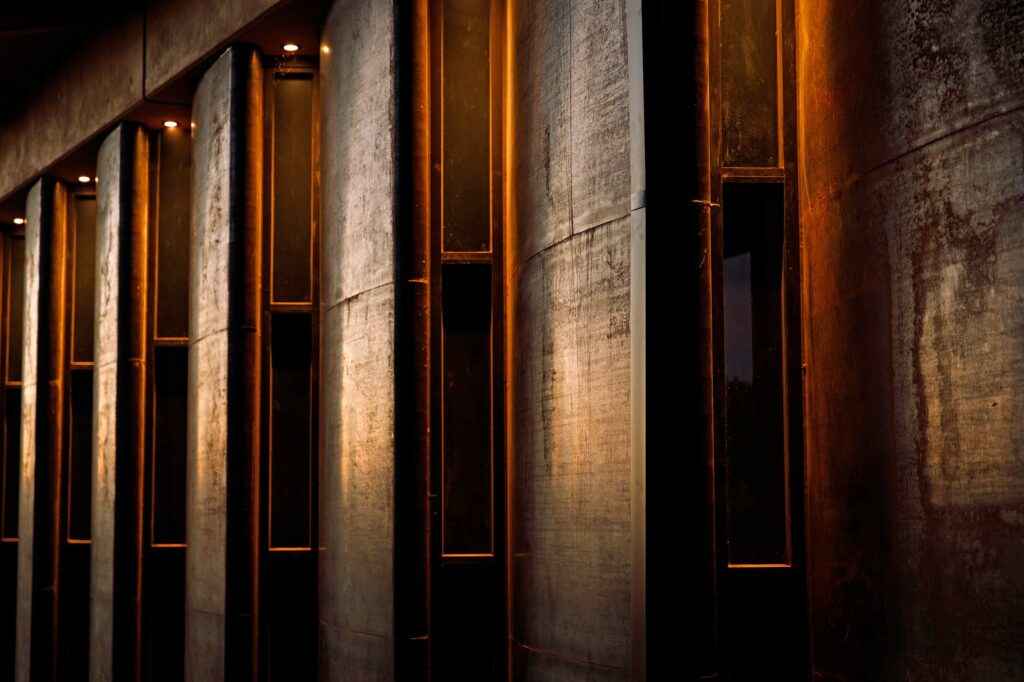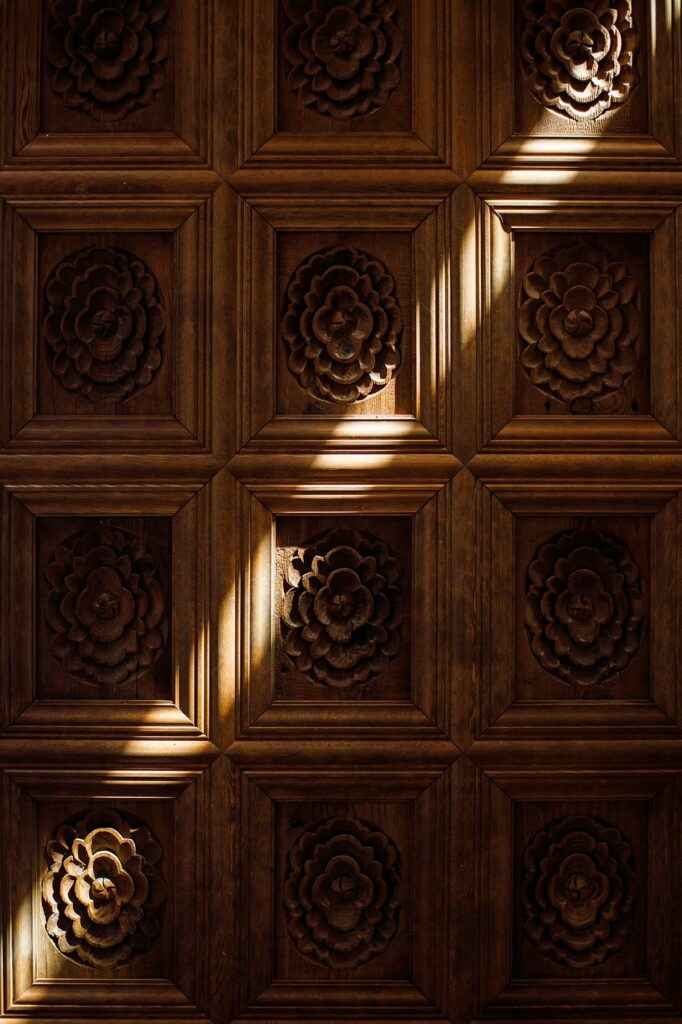 A Retreat
Just off a quiet country road, Abbott Claim Vineyard inhabits a state of serenity. Oregon white oaks are silhouetted in the golden light. The wind rustling the tall grass provides harmonic direction to a chorus of birdsong, crickets, and tree frogs. Our winery echoes the surrounding hills in its curved roofline, and honors the angles of a nearby stand of Willamette Valley ponderosa pines in its canopied breezeways. From this contemplative refuge, we welcome guests to explore our wines.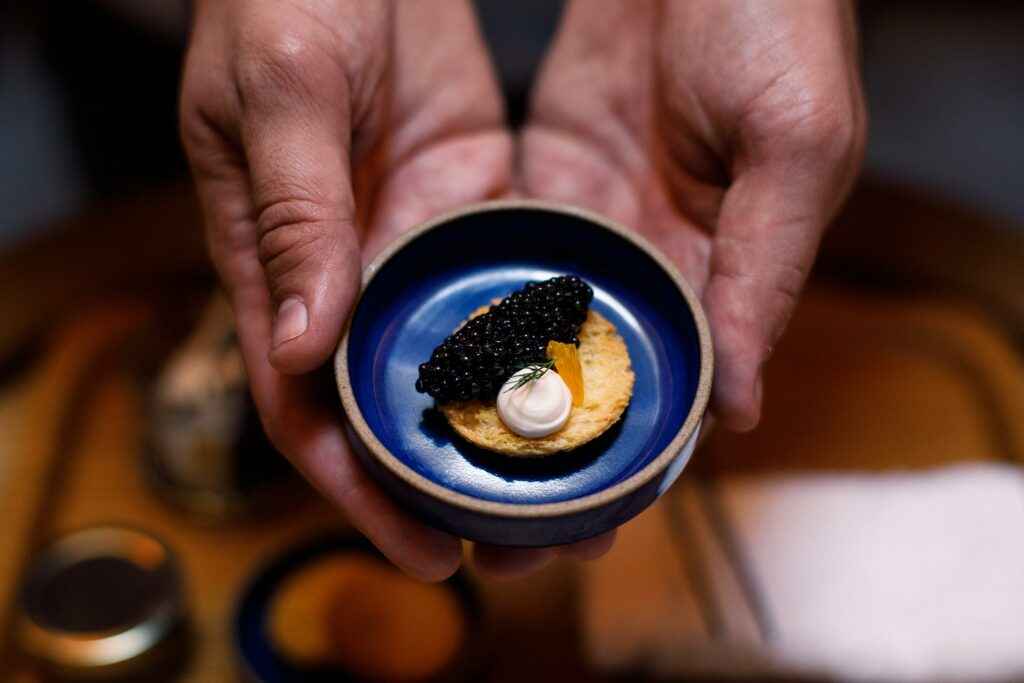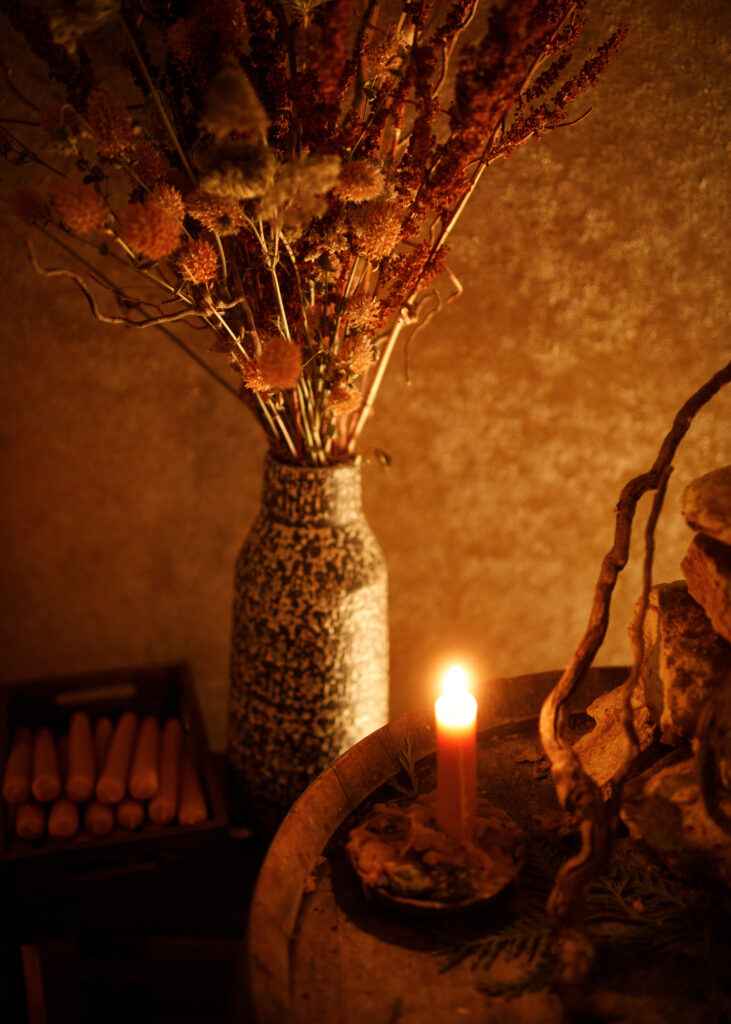 Reserved Tastings
We invite enthusiasts to join us for a personalized 90-minute experience beginning with a winery tour, glass in hand. After passing through 16th-century Spanish doors, guests arrive at our underground barrel cellar, where they are seated at a generous table hewn from fallen oak and lit by flickering candlelight. We offer a few delectable bites alongside our allocation offerings, and welcome visitors to the Occulus, our inner-sanctum wine library with a portal to the sky.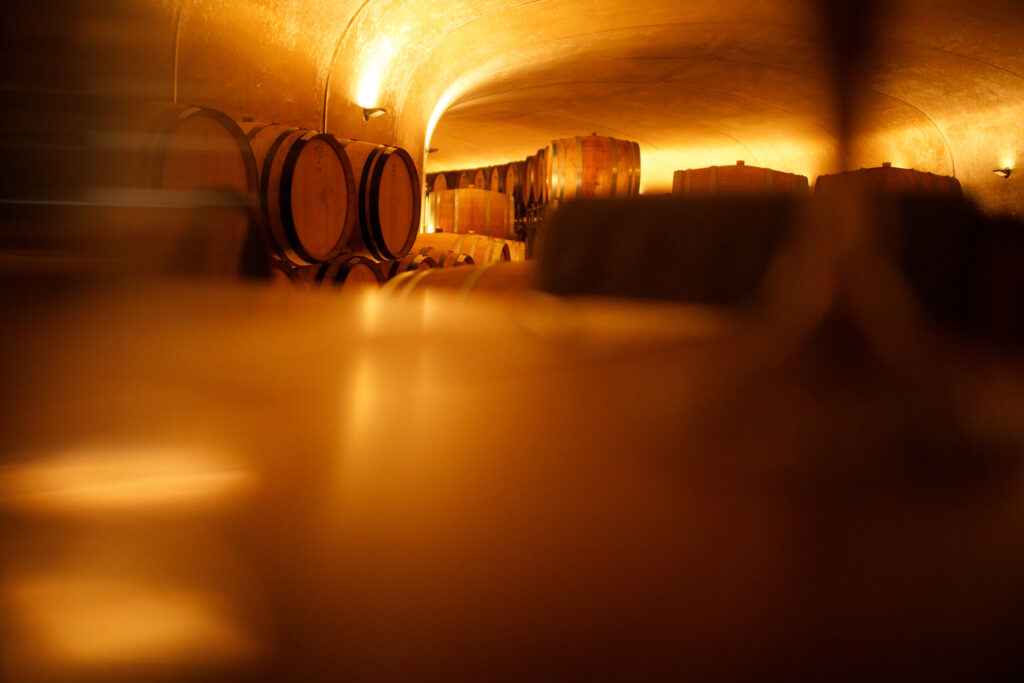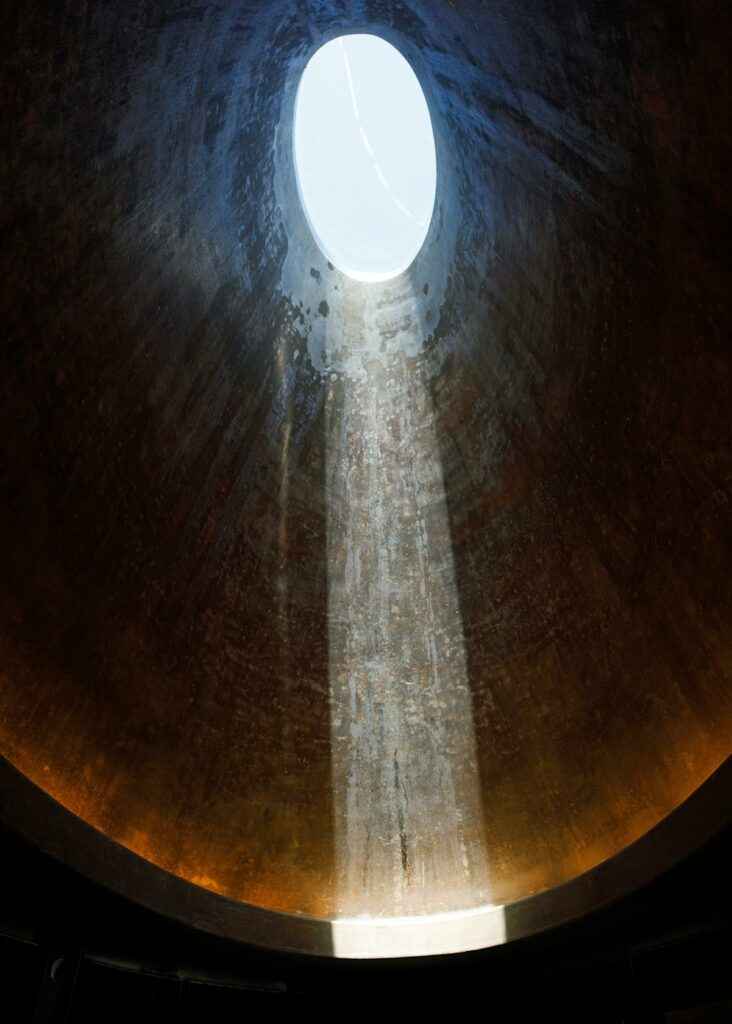 Please Note
We recommend dressing warmly as we will be underground in a temperature-controlled area. We provide Pendleton blankets to use during your visit. Please note this area has no cell reception, but you are encouraged to take and share photos. Plan to be with us for up to 90 minutes. Please note that we are unable to welcome children or pets to this experience and cannot accommodate outside food or picnics on the property. Please make note of any dietary restrictions in your reservation. Please contact us to inquire about our reservation processes.